Here are some screenshots to not keep you waiting.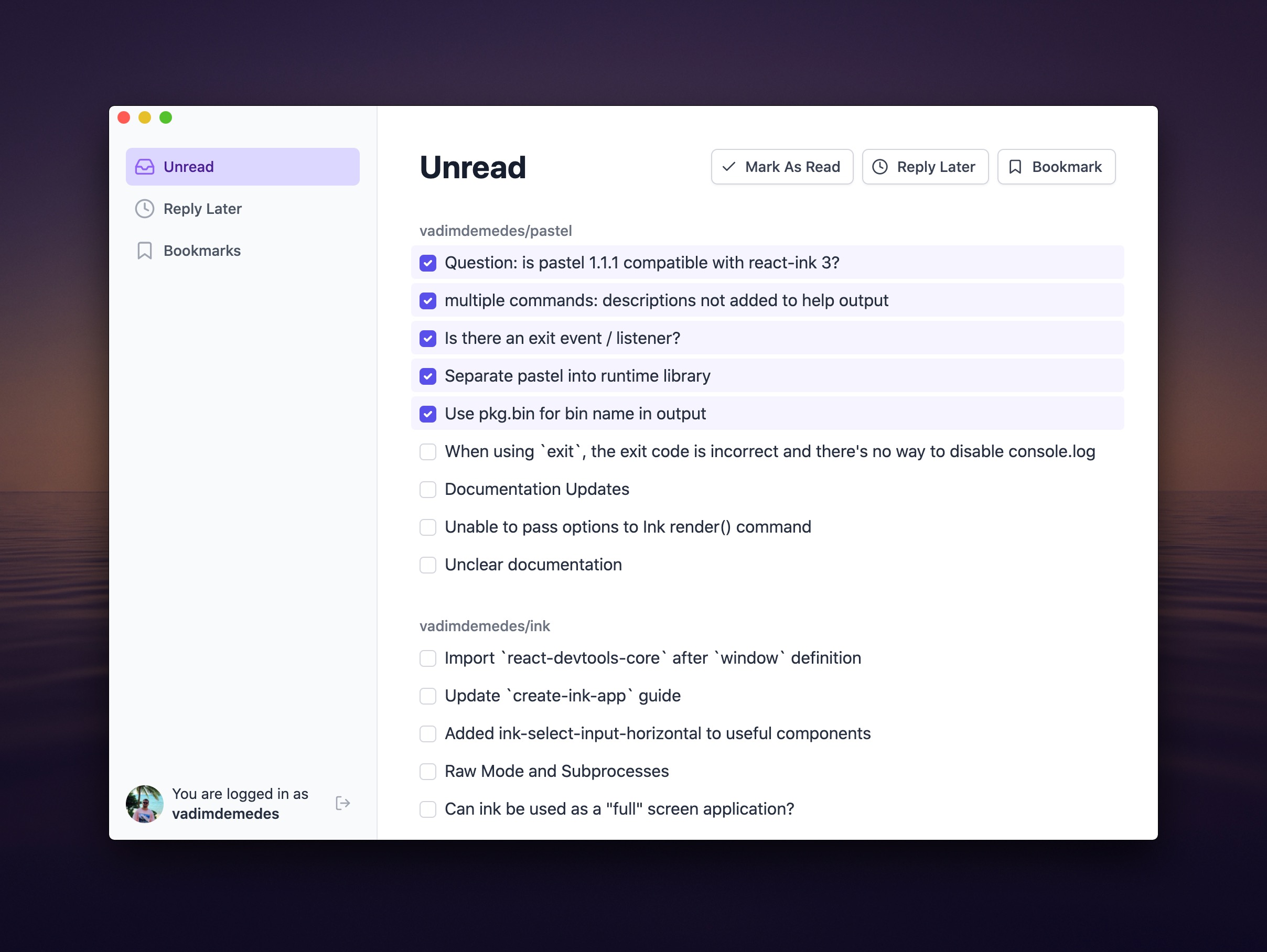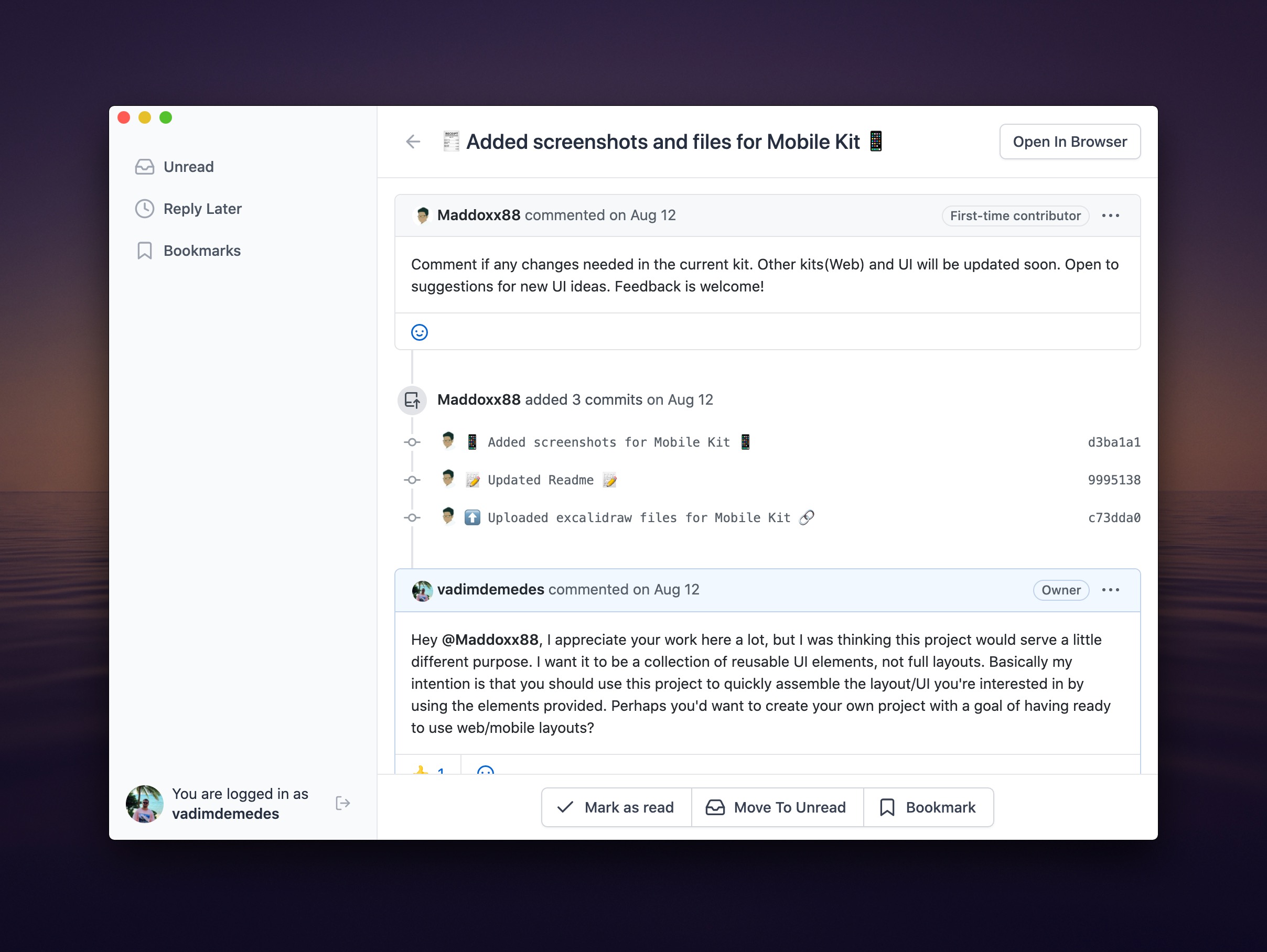 Now, I have good news and bad news.
Good news is that I was able to build much more than I planned. Here's what got done today:
Fetching all user's notifications, sorting them, removing spam and grouping them by repository
Marking notification as read, unread, "reply later" and bookmarking, unbookmarking (is that a word?) them
Same but for multiple notifications at once after you select them via checkboxes
Gmail-like selection of notifications, where you can select first one, then hold Shift and select another one somewhere far away and it will select all notifications in between
Reworked notification view, which embeds GitHub's website and strips out everything but the discussion itself
Loading, error and empty states for all pages
Updated introduction window with "Log in with GitHub" to use Tailwind
Bad news is that it's still not enough to call this app "complete". I'm still quite happy with the results, especially considering I had only spent 3 days on this thing. Here's what I still need to do:
Handle errors in OAuth flow
Refresh notifications when app is in background
Highlight new notifications after data is refreshed
Add macOS application menu
Sync "Mark as read" with GitHub's API
Quick Look like in macOS when you hold your mouse over a notification
Figure out distribution
Buy logo or hire someone to create it
Instead of shipping a half-baked app, I'd rather spend some more time on it to make sure it works well and actually solves the problem it promises to solve. I plan to release Lotus as a paid app, so I better be damn sure it's more than "good enough" and that I'm proud of my work.
With that said, I had a lot of fun during these last 3 days and it was definitely time well spent. Thank you for staying with me and following my progress on Lotus! I'm going to take a break for a couple of days and get back to building again. Take care!